Illusion Optical
by oneness4all on Mar.29, 2009, under Illusion Optical
Here is a question for you.
Are the balls between the black squares in the image black, or white? Or maybe they are gray?

Illusory motion
A lot of illusions are caused by the processing in the brain. Take this simple animation below
for example : does the wheel turn left or right ?
You can make it turn in any direction you want, just by thinking of it.
It may help to look at the edges : look at the left edge and it turns left …
How does it work ? This wheel is not turning left or right. It consists of just two different frames,
there is no "direction" involved.
But your brain thinks : "It's moving, it's a wheel, so it must be turning in some direction, right" ?
It just makes up the missing frames on its own.
Imaginary motion
In the previous example, our brain doesn't understand the nature of the motion.
In this powerful illusion, it just adds motion where there is none !
Just look at the black spot and move back and forth to the screen.
You will immediately see the circles rotate.
Optical Illusion Squares?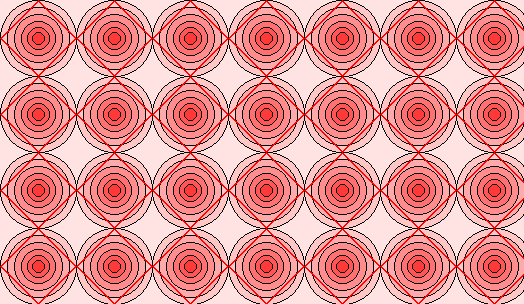 Frazier's Optical Illusion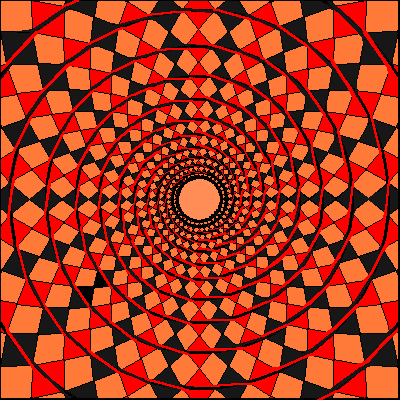 Do you see a Spiral or just Circles ?
Leave a Comment
more...